Bogdan Zaha
Zaha Hadid Architects
21.10.2021
Álvaro Leite Siza Vieira
Álvaro Leite Siza
14.10.2021
Przemo Łukasik
Medusa Group
23.09.2021
Robert Konieczny
KWK Promes
16.09.2021
Zbigniew Maćków
Maćków Pracownia Projektowa
07.10.2021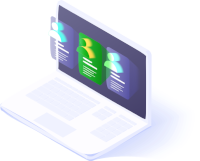 Rozmowy na żywo ze światowej sławy architektami i specjalistami budownictwa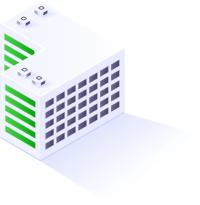 Ekspercka wiedza na temat zrównoważonego budownictwa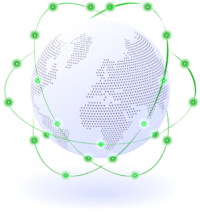 Unikatowa platforma komunikacyjna
O PROJEKCIE
W ramach Future Builders rozmawiamy z architektami z całego świata, organizujemy rozmowy z ekspertami z wielu dziedzin, by odpowiedzieć na pytanie, jak powinno wyglądać budownictwo przyszłości. Tworzymy platformę, na której teoretycy urbanistyki i socjologowie przestrzeni mogą skonfrontować swoje wizje z codzienną praktyką przedsiębiorców budowlanych i zatrudniających ich deweloperów.
Jeżeli zależy ci na tym, by budynki przyszłości, miasta naszych dzieci i wnuków były lepsze dzięki wymianie naszych doświadczeń, dobrze trafiłeś!
LET'S TALK ABOUT THE FUTURE
JOIN BUILDERS OF THE FUTURE
AFTER REGISTRATION YOU GET:
Access to all live interviews
Possibility to ask questions during meetings
Unlimited access to the knowledge base and inspiration
PERSPECTIVES
New technologies, latest expert opinions, discussion regarding new and important trends. With us you will find the knowledge, inspiration and impulse to broaden your horizons. Come and see for yourself!
Come and see for yourself!
Architect's ethics – designer rules
In the profession of an architect, ethics is associated with a responsibility for the designed spaces and buildings. We live and work every day in places whose utility and impact on the environment de...
Architect's ethics – designer rules
What is the New European Bauhaus?
The European Commission has announced the creation of a new movement, inspired by the famous German art and architecture school, that will help Europe fight the climate crisis. The new European Bauhau...
What is the New European Bauhaus?
Why Future Builders?
The world with its complex system of mutual correlations is becoming more and more transparent to us. Climate, food, health or raw material crises push people towards the concept of sustainable develo...
Why Future Builders?
Building materials of the new era
In light of the ever-growing climate crisis, ecology and implementing into life the ideas of sustainable development has become something more than just fashion and personal choice of each of us, inst...
Building materials of the new era
First of all, ecology: certification of buildings in Poland
The 19th century old capitalism model strived for profits at all costs. Within this model, the entrepreneur had no respect for social and environmental costs whatsoever. Thankfully today, after more t...
First of all, ecology: certification of buildings in Poland