A "sustainable revolution" in the construction market. 5 facts that you may have missed
Ecology is playing an increasingly vital role in the construction industry. Eco-friendly technologies and materials are no longer the signature feature of exclusive developments, but increasingly a standard solution in the design and revitalisation of various facilities. Check out which facts about the "green revolution" you may have missed.
Sustainable buildings – a recipe for the future?
With climate change intensifying due to the activities of the construction industry, it was only a matter of time before the industry introduced specific guidelines for enhanced environmental protection. This is how the concept of the sustainable building was born, with its primary goal of achieving environmental neutrality through the design of the buildings.
However, a sustainable building is not just about the materials and technologies used in construction. It is also about a properly optimised building process, designed to reduce the carbon footprint of individual production facilities, logistics lines and construction equipment as much as possible.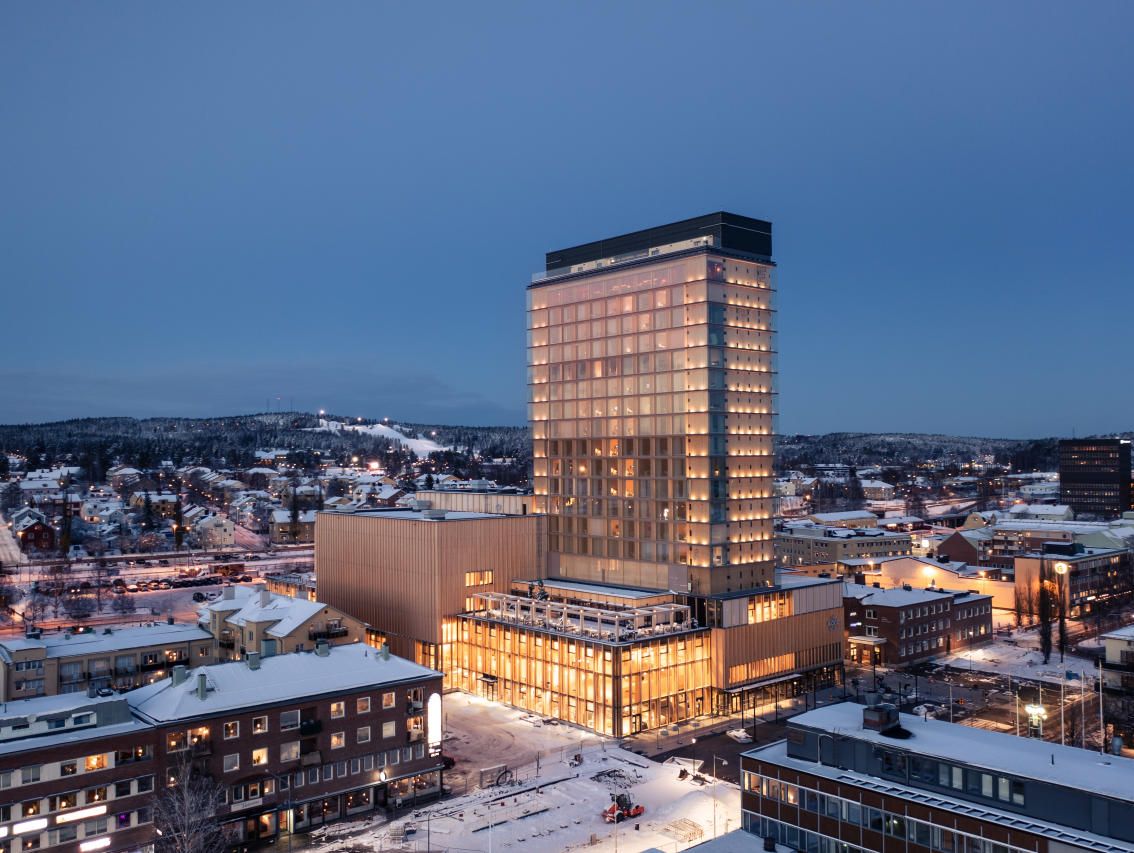 Sara Kulturhus, Skellefteå, Sweden. Systems used: MB-SR50N HI+ and MB-86 SI
5 facts demonstrating that a sustainable revolution exists
1. Improved energy efficiency of buildings
Buildings designed today provide significantly better energy efficiency than those constructed just a decade ago. With stringent building certification requirements (e.g. BREEAM and LEED), developers are striving to make their buildings more energy-efficient and thus requiring significantly less electricity to remain fully functional for their occupants.
2. Microgeneration of electricity
One way of ensuring that a facility's energy needs are kept low is to self-generate the electricity it needs. Generating electricity from the sun or the wind is nothing unusual these days – modern wind and photovoltaic farms are being built in many parts of Europe, and individual buildings are often equipped with suitable solutions.
In line with the European Green Deal, the microgeneration of electricity diversifies energy sources and contributes to a significant reduction in the share of old, inefficient coal-fired power plants emitting large amounts of harmful substances into the atmosphere.
3. Renovation of old facilities
The third element making up the sustainable building revolution is what is known as the Renovation Wave. Since three out of four existing buildings in Europe are energy inefficient, the aforementioned objectives of the European Green Deal require that these buildings be upgraded and brought into line with current requirements.
For this reason, a large part of the investments at the moment involve the renovation of existing buildings to achieve higher energy efficiency and to ensure environmental neutrality.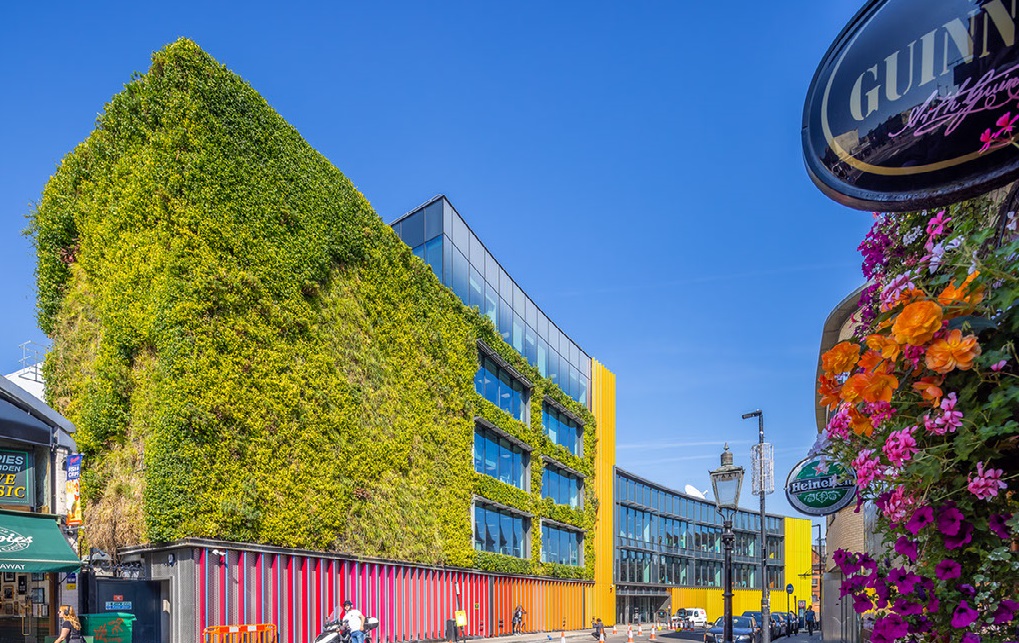 MTV Studios, London, UK. Systems used: MB-70HI, MB-SR50 EFEKT, MB-SR50N
4. Back to nature
When renovating buildings, it may be helpful not only to use environmentally friendly technologies, but also to select the right building materials. Due to the strong emphasis on the use of renewable materials, wood and aluminium are starting to enjoy great popularity again after years of being somewhat unfashionable. Together with stone, they offer not only durability, but also a range of benefits which allow them to be used in various projects.
5. Recycling of building materials
Since we have mentioned aluminium, we should also point out that this material is also very popular in sustainable building. Its use has become a kind of revolution due to its properties. Not only is it stronger, more weather-resistant and lighter than classic steel, but it is also fully recyclable and can be reused in the future.
One of the forerunners in the use of this raw material is Aluprof, with a range of solutions dedicated to sustainable projects in its portfolio. These include window and door systems that provide high levels of thermal insulation: MB-79N and MB-104 Passive (designed for passive buildings), or MB-SR50N (and MB-SR50N HI+) solutions dedicated to the construction of curtain walls, skylights and façades.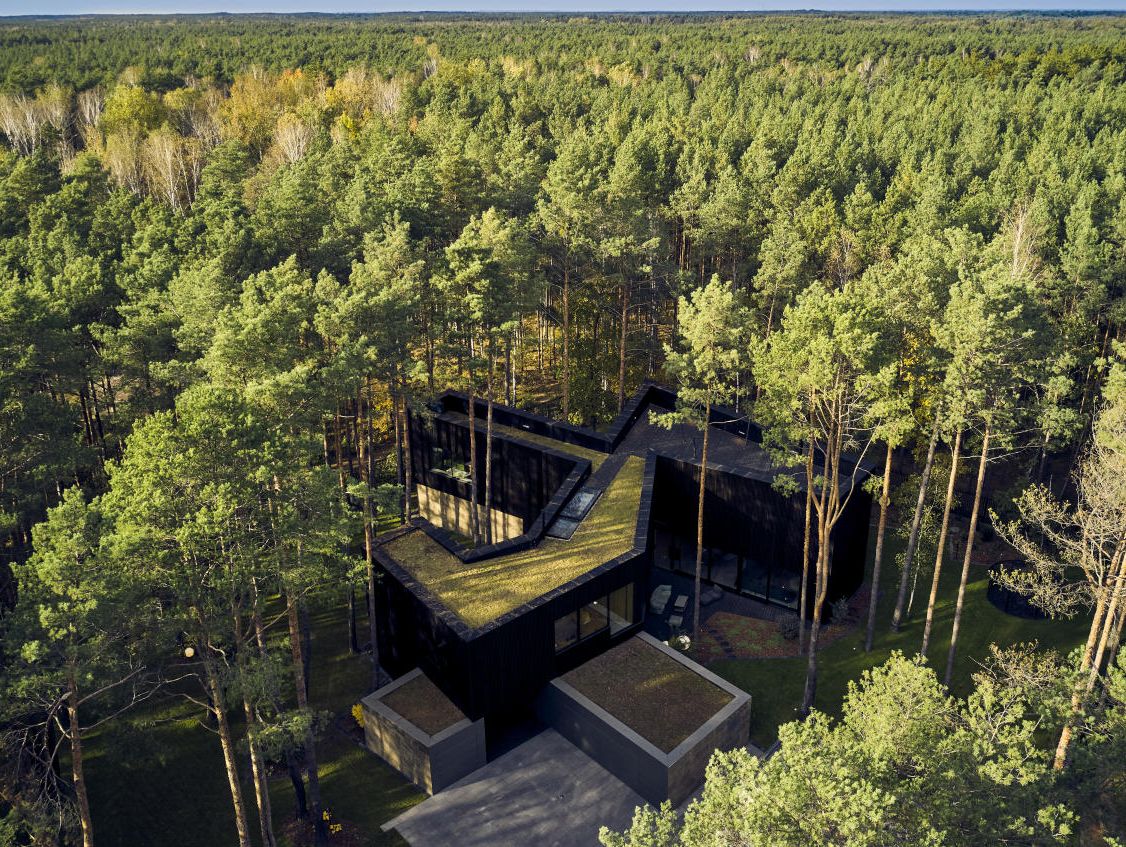 Wind House, Izabelin, Poland. Systems used: MB-77HS, MB-SR50N
Let's build a better future
The use of recycled materials, materials of natural origin and technologies guaranteeing the environmental neutrality of buildings means that today sustainable building is considered a vital element in shaping the future of our planet. The revolutionary solutions that the industry is so eager to use today are evolving to become ever more innovative and efficient, making it possible for us to create a world in which future generations can live in even better conditions.