Zero-emission buildings – an effective response to the climate crisis?
When climate change is caused by the building industry, for example, it requires the governments around the world to take further steps to improve their ability to protect the environment. One of these is supposed to be the solution introduced by the European Green Deal, according to which all buildings constructed after 2030 must be zero-emission.

The European Green Deal sets goals for buildings
Low-carbon construction has been present in the construction industry for many years. As a result of the development of green technologies and solutions, an increasing number of projects in Europe have been designed to achieve the highest possible scores in the most important and most restrictive eco-logical certifications – LEED and BREEAM.
Now with the European Green Deal, the construction industry has been given further guidelines for its further development. This is a project where the main objective is achieving full carbon independence in Europe by 2050. One of the objectives is to ensure that from 2030 onwards, all buildings on our continent are zero-emission.
This means that specific building technologies must be used. Technologies that not only ensure that the necessary amount of energy can be produced on their own, but also contribute significantly to reducing energy consumption during the lifetime of the building.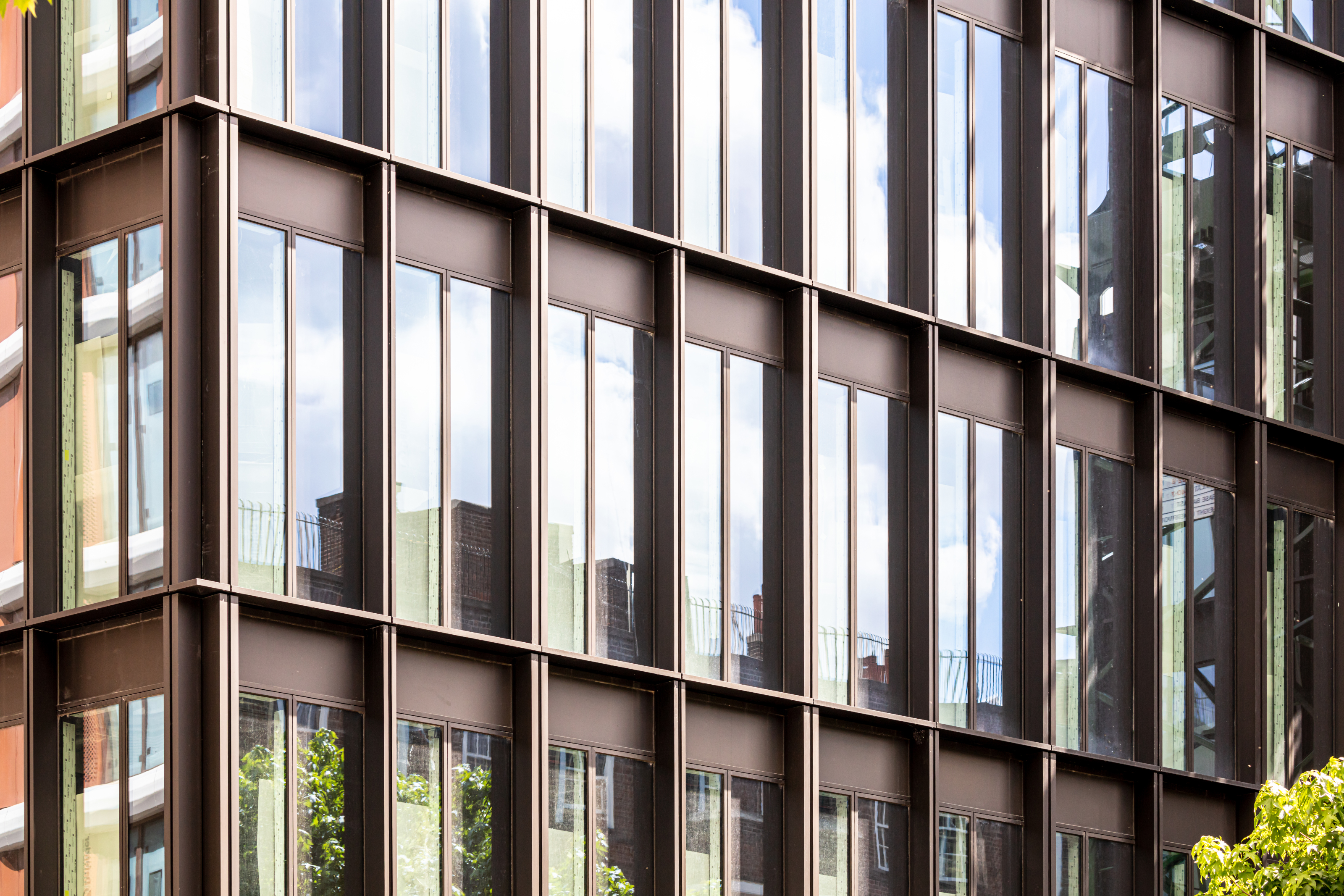 The Forge, Londyn
Technology in the service of zero-emission construction
Companies in the construction industry that are associated with the growing trend of green construction as part of their development strategy are creating and improving solutions aimed at achieving the future-oriented guideline standards of international alliances. In the fight for a better tomorrow for future generations, special technologies that facilitate the construction of zero-emission buildings serving society are already being showcased.
A prime example of such a building is The Forge, located in the London Borough of Bankside. It consists of two nine-storey buildings surrounding a shared courtyard, offering over 12,500 square metres of office space.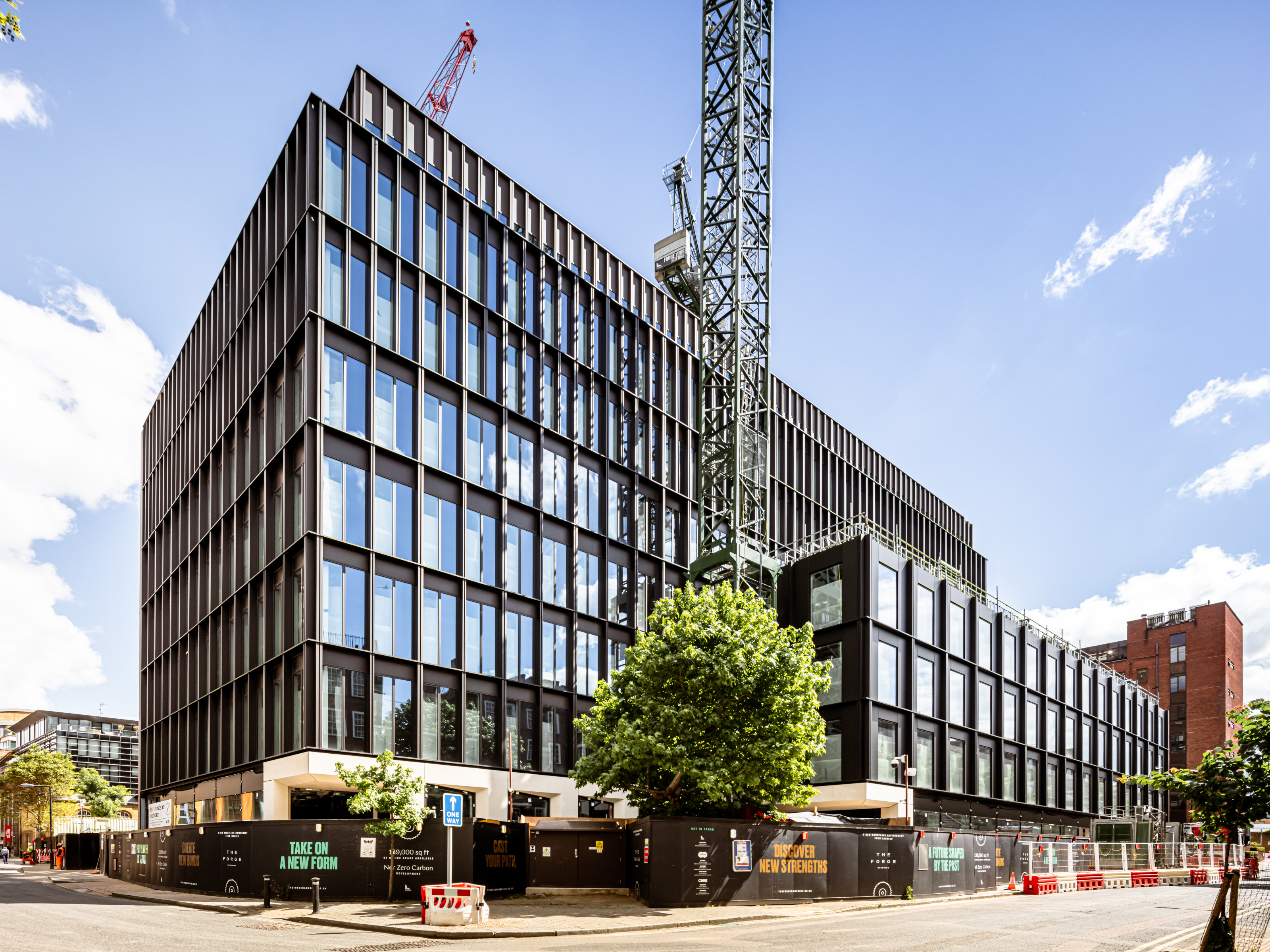 The Forge, Londyn
What sets The Forge apart from other office buildings is the technology used in its construction, which ensures that it achieves full zero-emissions, as well as the possibility of applying for BREEAM certification at the Excellent level. This result is undoubtedly helped by systems specially prepared for this project – the MB-SE 120 SUM element façades made by Aluprof. These façades are characterised by a basic column width of 120 mm and a high thermal insulation coefficient, which significantly reduces the energy requisition for cooling or heating rooms.
'A distinctive feature of this system is the vertical fins that act as light breakers. Designed and developed for this particular project, it has been highly appreciated by the contractors and also has been very positively received at the construction site', says Rafael Altheim at Aluprof, an international manufacturer of aluminium systems in Europe. 'Thus Aluprof's MB-SE 120 SUM system has become part of an innovative, environmentally friendly project that is sure to inspire architects and designers not only in the UK but around the world'.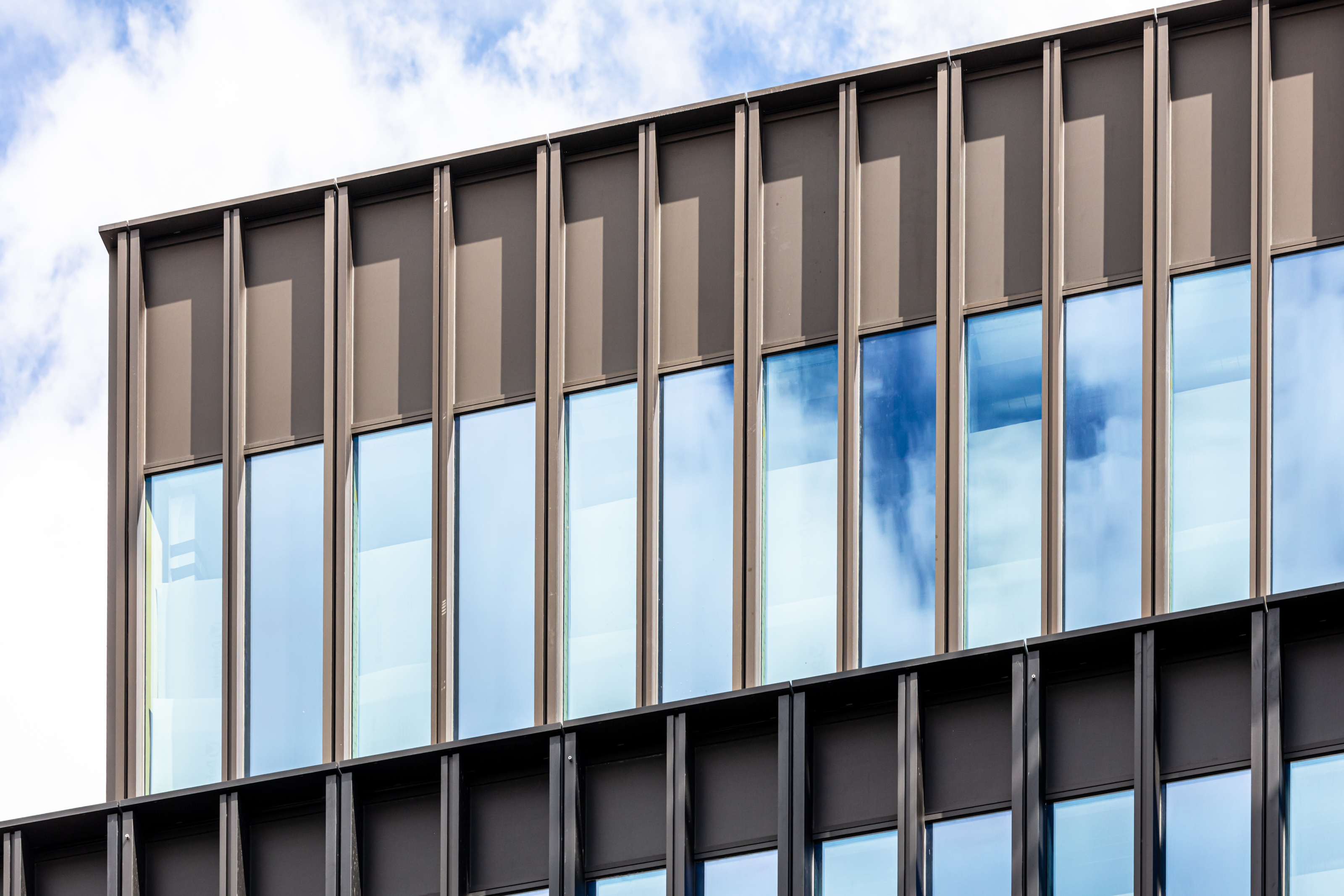 MB-SE 120 SUM façades are not the only product from Aluprof that has been designed to meet the needs of zero-emission construction. Their portfolio also includes MB-104 passive window and door systems with Passive House Institute Darmstadt certification, which means they are adapted to the needs of passive construction. Their excellent thermal insulation properties allow them to be used in buildings designed to generate a zero-carbon footprint.
Let's build a better future
Caring for the environment is a trend that is going to continue to guide the construction industry. Not only because of new legislation, but also because of the growing public awareness of the need to protect the environment. Buildings such as The Forge in London clearly demonstrate that today's building technology makes it possible to create both a functional and a zero-emission building without having to make any compromises.
The successful partnerships between investors, designers and manufacturers of building components and technologies already make it possible to meet the future requirements of the European Green Deal. At our service for a better future for our children.