4 reasons why new buildings should not be constructed
Every new building takes up a few dozen or several hundred square metres of space. Urban infrastructure development is necessary, but often the same goals can be achieved with completely different solutions. Find out what the alternatives to high-emission development projects looks like!

Why is it not worth constructing new buildings?
With every new building that is created, urban space takes more square metres of green space. They do provide new projects related to places for work and housing for hundreds of thousands of people, but they also have a negative impact on the environment. What's more, it is becoming increasingly less worthwhile to invest in new buildings. Why? There are four main reasons. Read on to discover what they are.
1. The best places have been taken a long time ago.
New buildings often have to be erected further from the city centre for one simple reason – plots of land in the middle of the city have long been occupied by other buildings. For this reason, investors are looking for attractive locations on the outskirts, which results in 'urban sprawl', which is harmful from many perspectives. The outskirts generally have poorer transport connections, a lack of supporting infrastructure like shops, pharmacies, restaurants etc., and make it necessary for investors to allocate a lot more valuable space for additional car parks and providing space for service outlets. In the centre, on the other hand, this problem does not exist. Many of the buildings there are located within walking distance of such places.
2. Construction takes a long time
Creating a design, obtaining permits, developing and preparing the site, purchasing building materials, construction and finishing work – each of these elements takes a lot of valuable time. This time costs investors real money. For this reason, when choosing to build a new building, we need to be aware of the time required for all the activities involved, which does not make it easy to calculate the return on the investment, especially in the post-Covid era.
3. Costs of materials continue to rise
A new building requires the right construction materials, which are becoming more expensive every month, not to mention the disruptions in supply chains caused by the increased demand for such products. The construction of a new project involves either the ability to gather all the necessary elements before implementation begins, or a budget large enough to cope with the increased cost of raw materials.
4. We increase the negative impact on the environment
A new project means less green space. The need to use building materials means that some natural raw materials have to be used and there is a significant carbon footprint created due to their production and transport. Construction work means specific energy and environmental costs. All this has a direct impact on the environment in which we live today, and in which future generations will live.
The construction of a new facility is a costly and time-consuming activity, and it is also much more difficult to find an attractive location that has all the amenities expected by the users. Fortunately, there is an alternative that makes it possible to offer buildings in an attractive place and, what is more, without using a large amount of raw materials and the energy required to process them.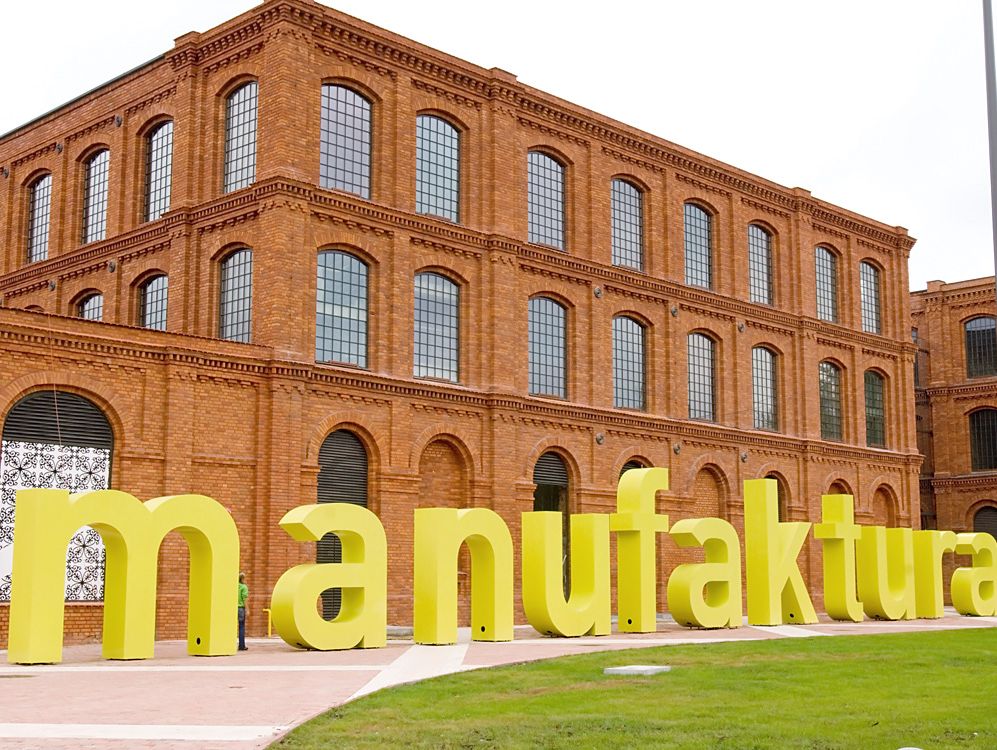 Manufaktura, Łódź, Poland. Systems used: MB-60, MB-60 Industrial
Instead of new buildings – renovation
What is this alternative? The answer is very simple, the renovation of buildings already present in the urban space. Buildings constructed a few, a dozen or even several decades ago are often located in extremely attractive places. Well-connected, providing access to services, carrying historical value and perfectly integrated into the urban and social fabric.
Such places are worth renovating, especially as we can very easily adapt them to current building trends. Even those related to low-carbon and green construction.
We are assisted by latest technologies and solutions, of which the construction industry is now full. A prime example is Aluprof, which makes window, door and façade systems in aluminium frames. This raw material is extremely light, weather-resistant and easily recyclable, so it can be used basically indefinitely.
Aluprof places great emphasis on construction that generates a negligible or even zero carbon footprint, through the use of high-quality elements in its products. These contribute to a high level of thermal insulation, guaranteeing lower consumption of the energy necessary to heat or cool the interior. The company has special product series designed for buildings undergoing renovation:
MB-Ferroline, for historic buildings, allowing the shape of windows and doors to be adapted to the openings already present in the building,
MB-Slimline, with a low window frame profile for window and door openings of any shape,
MB-60 Industrial, reproducing the appearance of industrial window systems.
Thanks to the above, any building undergoing renovation can be restored to its original appearance, while maintaining the parameters necessary to become a low-emission and environmentally friendly building.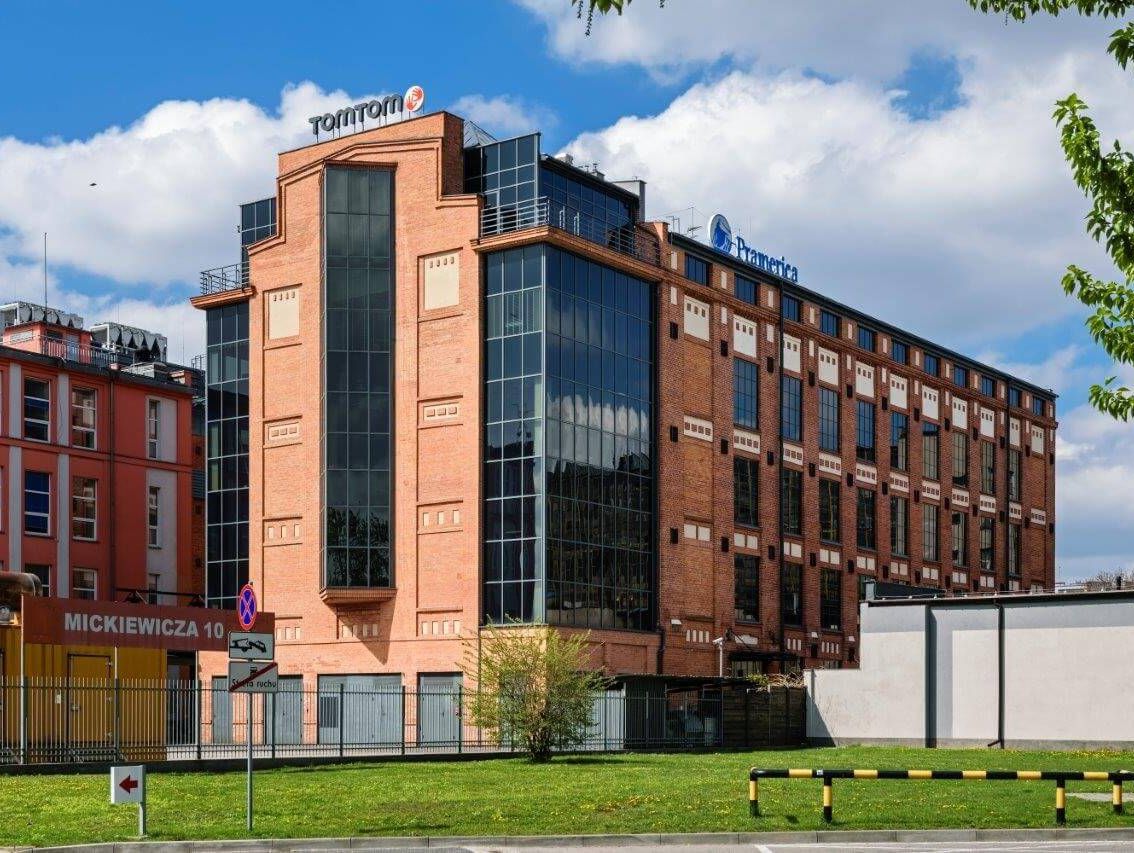 AGRAF, Łódź, Poland. Systems used: MB-60 Industrial, MB-SR50
Let's build a better future
In its development strategy, Aluprof cites concern for the environment as its main goal. For this reason, it invests in technologies to reduce the carbon footprint of the production and transport of its products.
'Aluprof, like any company, strives to achieve the objective of economic growth', says Hubert Nuckowski from Aluprof. 'However, this is not the only purpose guiding the company. Aluprof consciously follows the path of sustainable development by engaging in social and environmental issues. In each of these areas, we can find a reflection of our activity and a positive impact on the development of these areas by shaping the culture of a socially responsible organisation'.
Using construction elements created with care for the environment to revitalise existing buildings is a straightforward way to investment success. Old buildings simply beg to be given a new life. What's more, their location and the possibilities available through modern construction technology make it possible to effectively turn them into ecological, low-emission buildings. Facilities that perform much better in the market attract tenants interested in their advantages, which include an attractive location, low maintenance costs or technologies that positively influence the comfort inside regardless of the conditions outside.
Renovating buildings is a forward-thinking trend in the construction industry, intended to bring environmentally friendly solutions to crowded city centres. At the same time, it is a great way to add an interesting building to your portfolio, combining yesterday's mass with tomorrow's technological solutions.