Windows and glass façades in the service of ecology
Did you know that glass façades along with window and door frame woodwork significantly contribute to minimising the energy losses and passive energy gains? This article discusses these as well as other functional and ecological solutions that play a part in passive and environmentally friendly building.

Low energy consumption is one of the most important measures of sustainable building. As much as 80% of our energy is used for day-to-day operations, including heating, ventilation and lighting. For this reason, reducing the energy consumption is a priority for sustainable building.
At the same time, users expect ever better living and working conditions, particularly when it comes to lighting, heating, ventilation and cooling. This poses a challenge to investors and architects, forcing them to maximise energy efficiency and comfort of use while minimising the environmental impact.
This is why increasing amounts of attention is being paid to the importance of choosing building materials, not for their one-off purchase price, but also for their impact on energy consumption.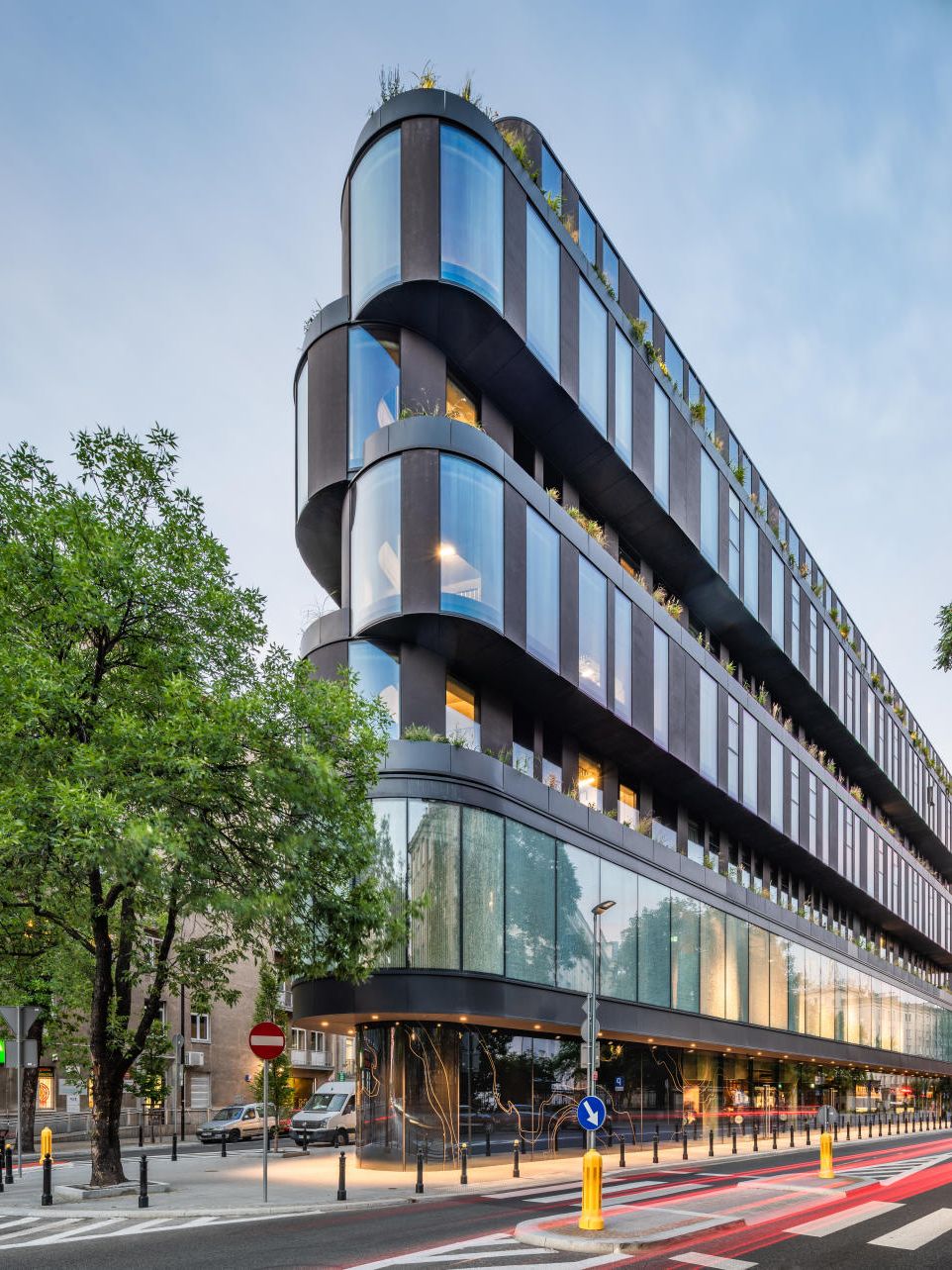 Hotel Nobu Warsaw, Warsaw, Poland. Systems used: MB-86 ST, MB-SR50N EFEKT, MB-SR50N EI EFEKT and MB-SR50N OW
How do windows and glass façades affect energy consumption?
The main goal of green building is to reduce the energy consumption required to operate buildings. This can be achieved, for instance, by improving the parameters of the outer layer of a building. Here it is particularly important to provide moisture and thermal insulation, minimise thermal bridges and use natural resources, mainly solar energy.
Glass façades as well as window and door systems also play a significant role in these aspects. In a green building, the façade systems should be simple and compact in order to reduce the surface area of the external walls and thus reduce the heat losses. To reduce energy losses, glass façades should not be placed on the north side. A much better solution is to use south-facing glazing to enable better passive energy gains.
One example of this type of façade is the MB-SR50N HI+ system from Aluprof. It makes it possible to build walls with visible narrow dividing lines, which at the same time ensure the durability and strength of the entire structure. Thanks to the wide range of profiles, designers and architects can realise their most daring ideas. The system has the highest class A+ certificate from the PHI Darmstadt Institute, confirming that it can be used in the construction of passive buildings.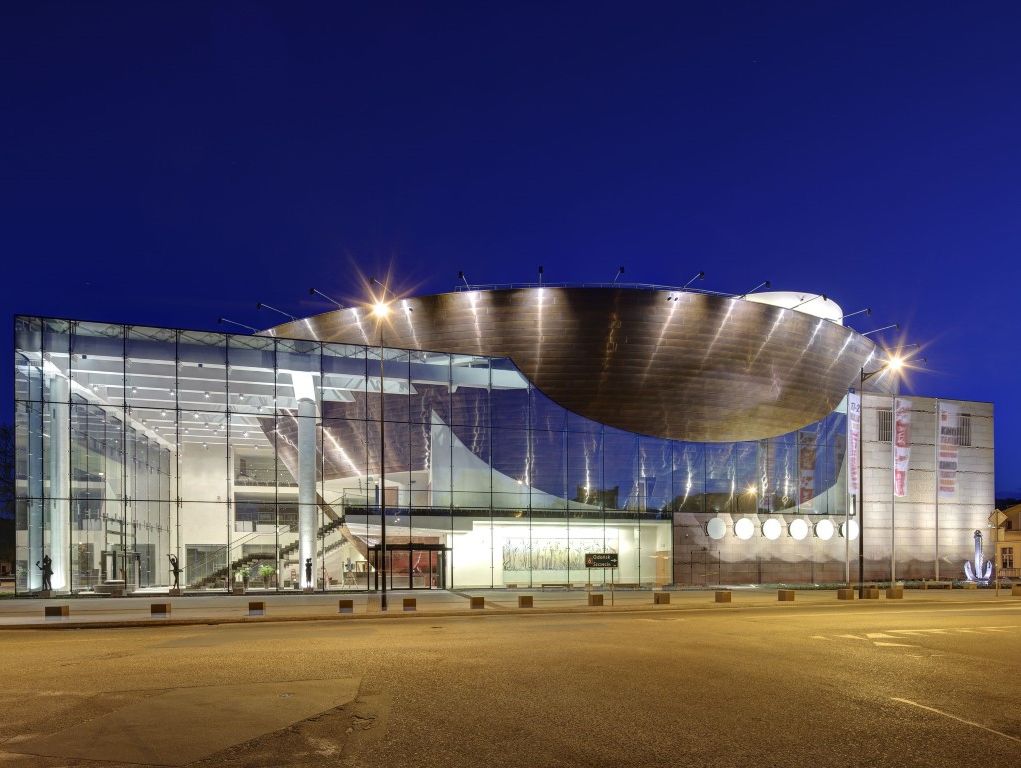 Kashubian Philharmonic Hall, Wejherowo, Poland. Systems used: MB-78EI, MB-45, MB-SR50 HI and MB-70HI
"Where glass façades cannot be used (or are not included in the design), eco-friendly windows are a perfect choice. They are excellent at protecting rooms against heat losses and additionally allow in solar radiation, which provides cost-free lighting and heating. However, while this works well in winter, in summer it can lead to excessive overheating. This is why, especially on south-facing façades, it is recommended to install sunshades to avoid discomfort," says Rafael Altheim bei Aluprof, einem internationalen Hersteller von Aluminium-Systemen in Europa.
One of the eco-friendly windows that meet the above-mentioned requirements are the MB-86 Casement and MB-104 Passive systems from Aluprof. The use of aluminium profiles with thermal breaks gives them very good thermal and acoustic insulation properties, as well as water and air tightness. The parameters of windows made using the MB-86 Casement system elements meet the requirements of the most stringent standards and regulations. As for the MB-104 Passive system, it is dedicated to energy-efficient and passive buildings.
For more information on Aluprof's glass windows and façades, as well as other eco-friendly and energy-efficient solutions, see the latest edition of Alubook.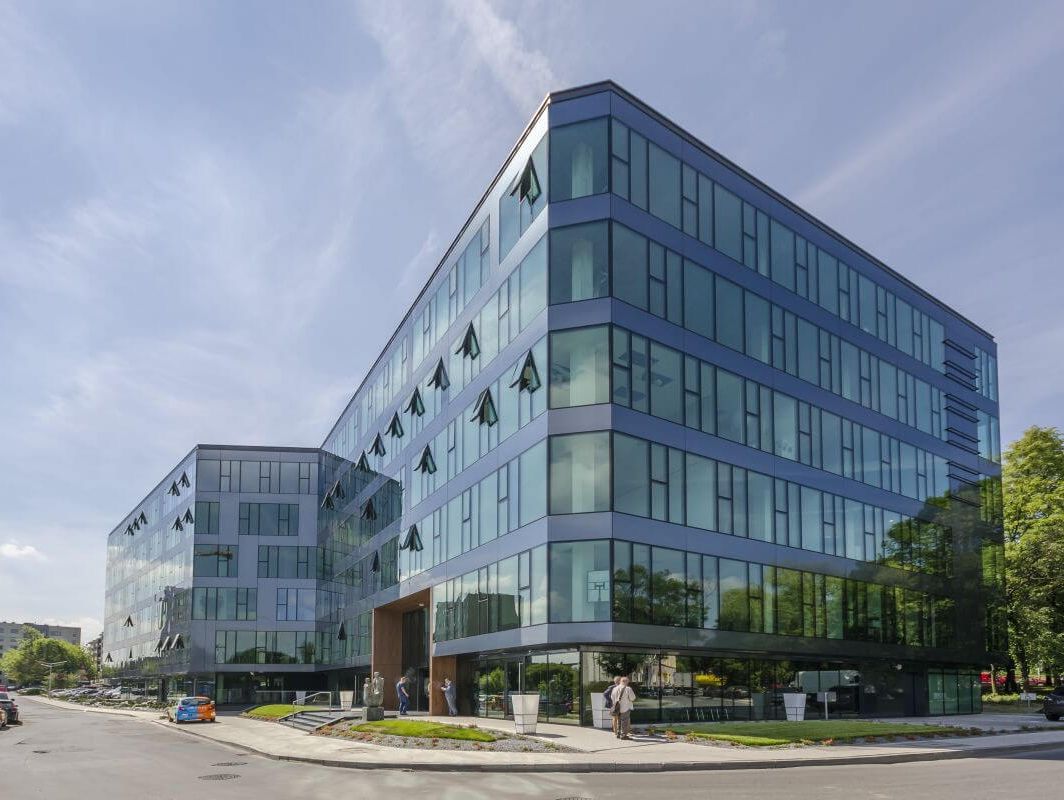 Equal Business Park A, Krakow, Poland Systems used: MB-45, MB-59S Casement, MB-70, MB-78EI, MB-86, MB-SR50N and MB-SR50N EFEKT
Let's build a better future
Eco-friendly glass façades as well as window and door systems have a significant impact on the energy sustainability of buildings. By selecting the right solutions and ensuring they are installed correctly, we can reduce energy consumption, lower our carbon footprint and make better use of solar radiation, which is available for free. In addition, the fact that they are constructed from 99% recyclable aluminium makes them the best choice for the environment.