What will the architecture and construction of the future be like?
Contemporary architecture has to deal with the challenges of the modern world. These include not just the shrinking amount of available living space and the need to take care of the planet that we have neglected for years… but also changes in our lifestyles and working patterns.

What will construction be like in the future? Should we expect more César Pella-style soaring skyscrapers? Or bioclimatic buildings a'la Ken Yeang? How about the futuristic buildings designed by Jacques Herzog and Pierre De Meuron?
Monumental glazing
The beginning of the 21st century has been dominated by glazing. The Antoine Predock's futuristic Canadian Museum For Human Rights, Frank Gehry's Louis Vuitton Foundation, or Ma Yansong's Chaoyang Park Plaza are just a few examples of the buildings constructed in the early 21st century that delight in form and make you think: how is this even possible?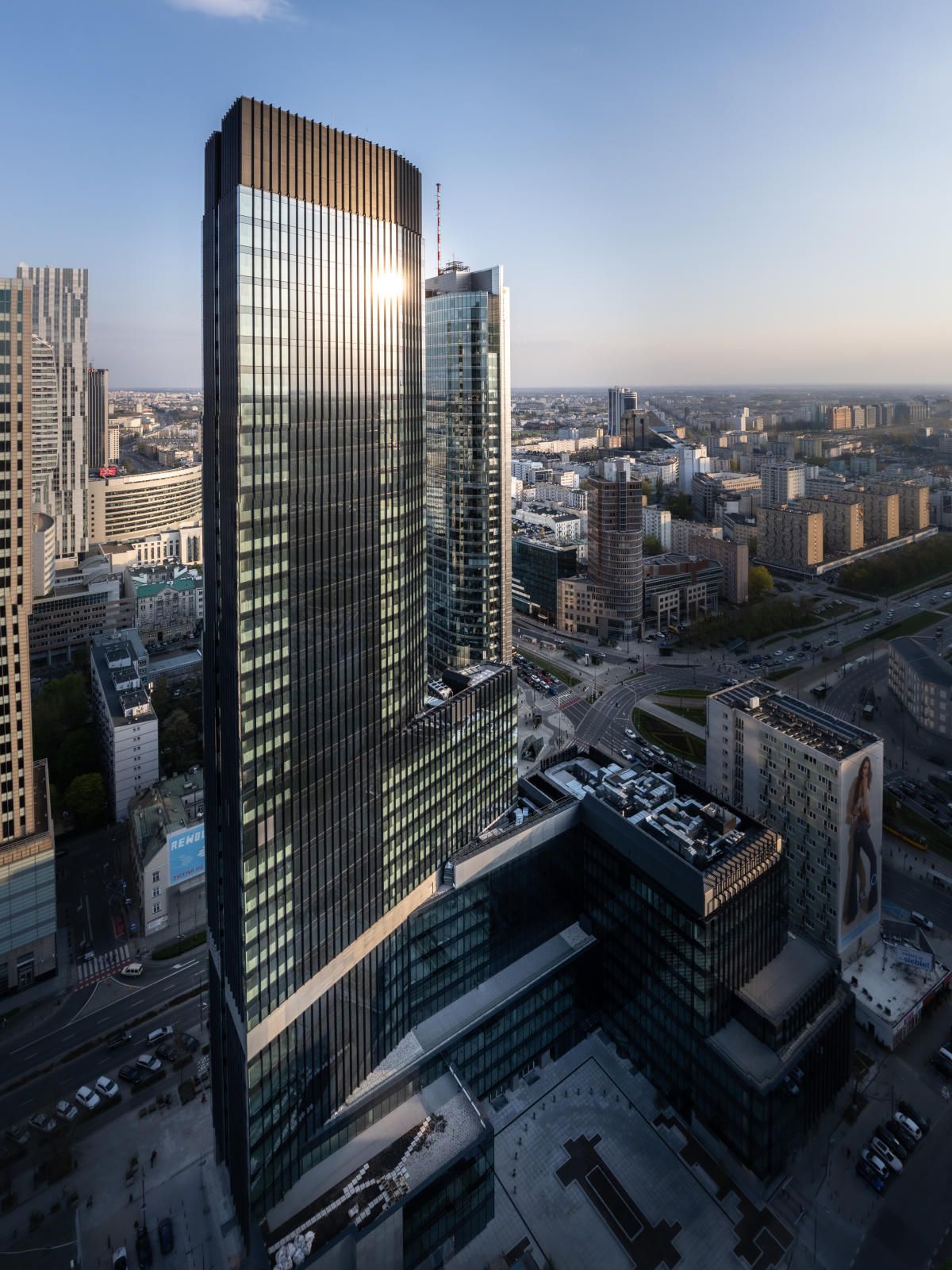 Skysawa, Warsaw, Poland. Systems used: MB-SE81 SkyS, MB-SR60N EFEKT
"Solutions and designs that were impossible just a few years ago are becoming an everyday reality, thanks to new construction solutions," says Viktor Stojanoski, Regional Manager (Slovenia, Croatia, Serbia, Bosnia, N. Macedonia, Montenegro, Kosovo, Albania) Aluprof. "In our company, we have been constantly working to increase the performance of our aluminium façades. We have recently launched the MB-SR60N façade, with the possibility of filling the fixed façade module with a weight of up to 1,100 kg. This gives architects enormous scope for shaping the façade. And let's remember that aluminium is one of the most environmentally friendly building materials that can successfully be used when designing a closed-loop building.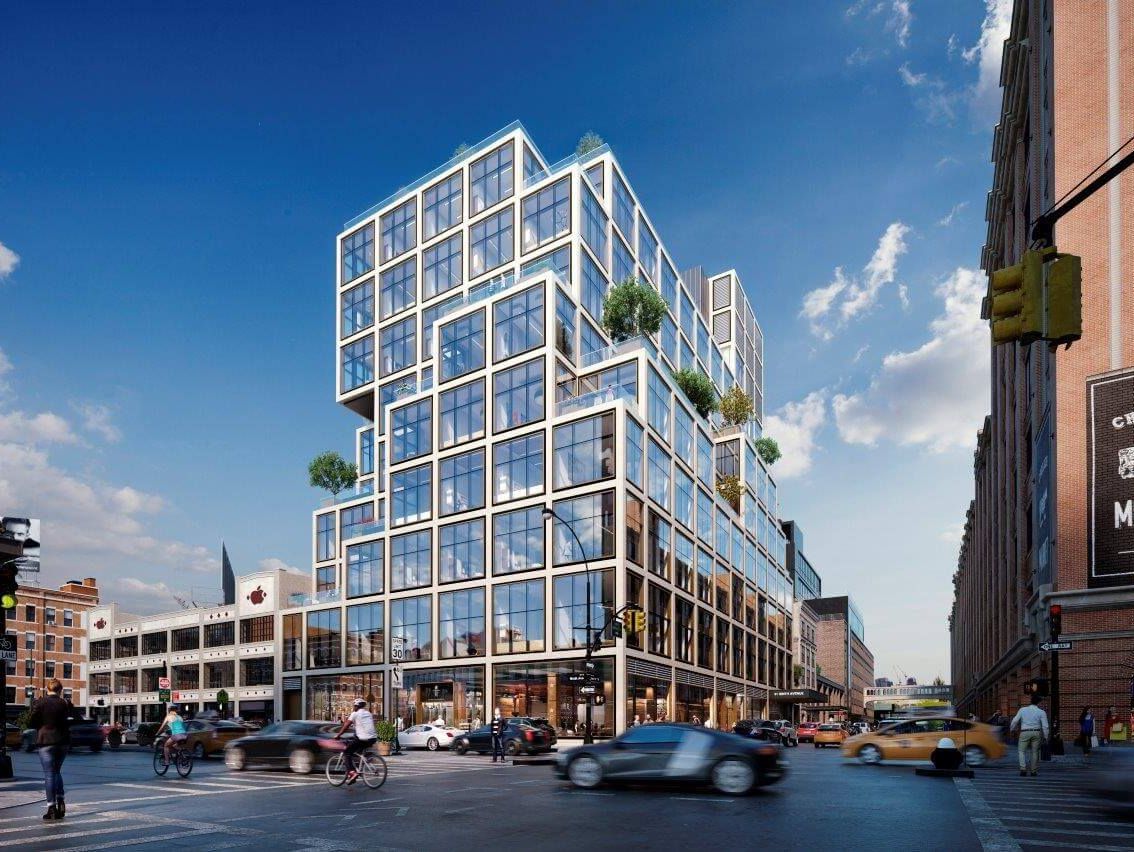 61 Ninth Avenue, New York, USA. Systems used: MB-SR60N, MB-SR60NY.
Large glazing is one of the dominant trends. However, it is also worth taking a look at buildings that focus on the simplicity and elegance of classic forms. One such apartment building is 611 West 56th Street, designed by Álvaro Sizy. As the AluBook trend album states, the building is hailed as a landmark structure for the whole of New York.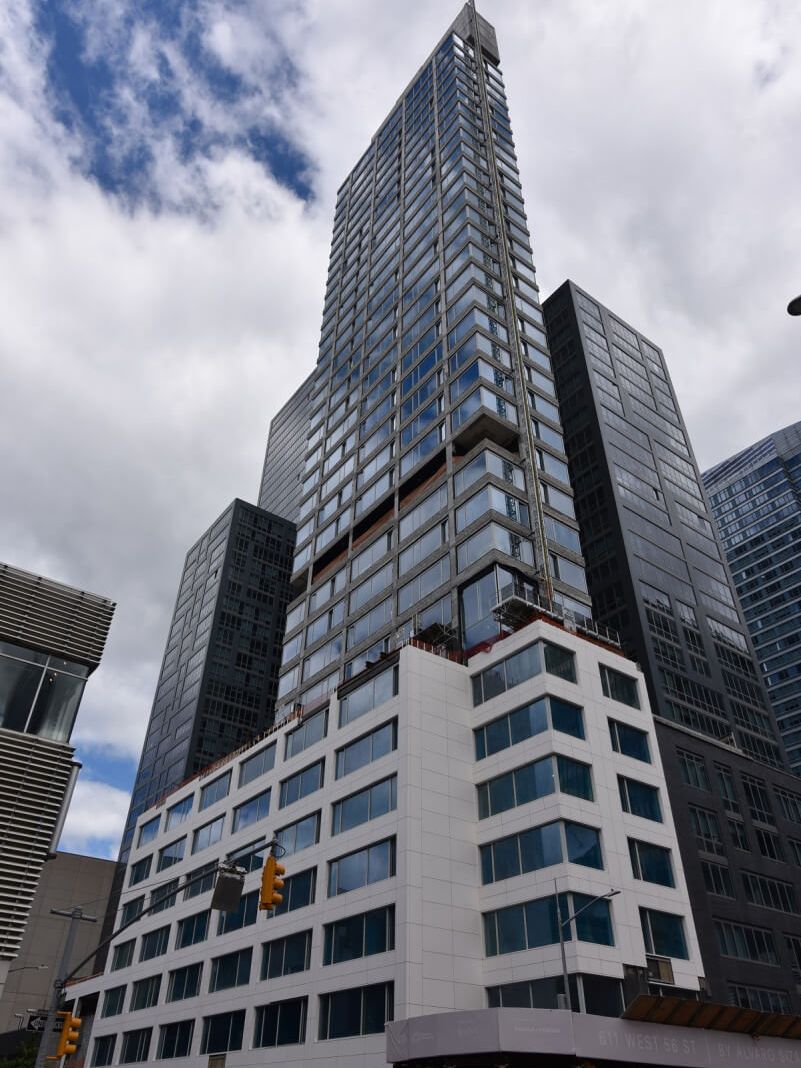 611 West 56th Street, New York, USA. Designer: Álvaro Siza. Systems used: MB-86 WW system (Window Wall)
Spectacular restorations
The last century left us with a considerable number of buildings that no longer fulfil their role today. Post-factory buildings, empty shopping centres, and other huge spaces that today need to be redesigned. Restoration projects not only change the use of these spaces, but also improve their energy efficiency.
"Some of the projects we participate in are able to uniquely transform an existing space. More than 100-year-old factories, where nothing has happened for a long time, are gaining a new face. Unattractive shopping centres are becoming places you want to be part of once more," says Viktor Stojanoski, Aluprof. "The latest edition of the AluBook trend album presents the effects of the restoration of the Powiśle power station in Warsaw, as well as the almost 200-year-old Warsaw Brewery. Both projects may become an inspiration for architects."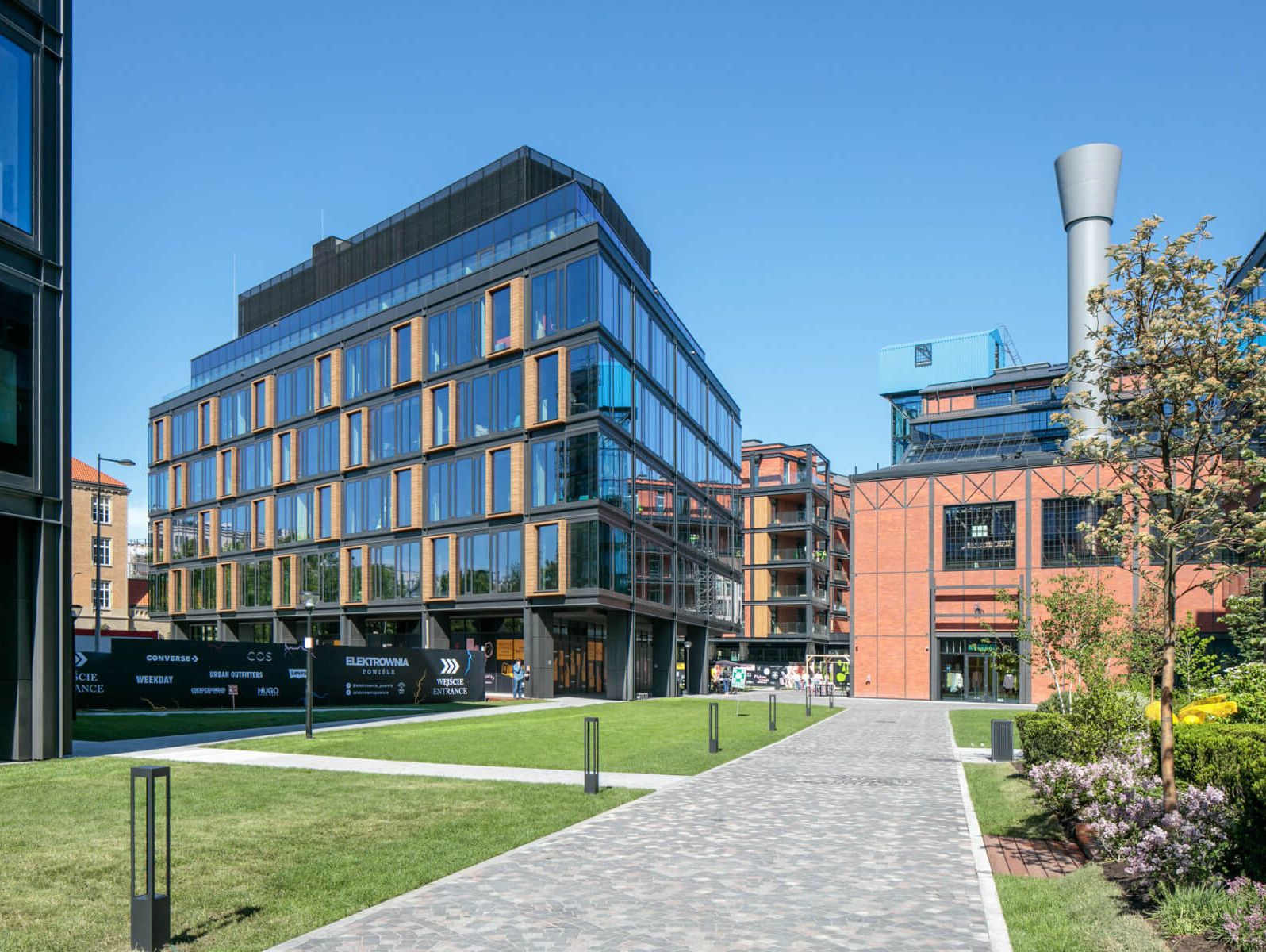 Powiśle power station. Designer: APA Wojciechowski. Systems used: MB-70, MB-86, MB-SR50N EFEKT, MB-SR50N HI+.

Interest in restoration can also be seen in Slovenia. BTC City, Ljubljana's largest shopping centre, lived to see its own hackathon organised by the Greenvision 2020 Energy Efficiency Solutions Centre. The restoration projectsi that emerged from this event show that Slovenia has great potential to become a pioneer of change in its region.
Green space and breathable roofs
"Green" design is understood in two ways – both as physically increasing the proportion of vegetation in urban spaces and as designing green solutions to eliminate the carbon footprint of buildings.
In these BTC City restoration projects, which were developed during Greenvision 2020, this trend can be seen very clearly. Photovoltaic canopies for car parks as well as the recovery of rainwater used to water green gardens are some ideas for reducing the energy demand of buildings. Green roofs and hall façades, on the other hand, are a bold vision in terms of urban gardening. They not only fulfil an aesthetic function, but also become a platform for the development of self-sufficient food production!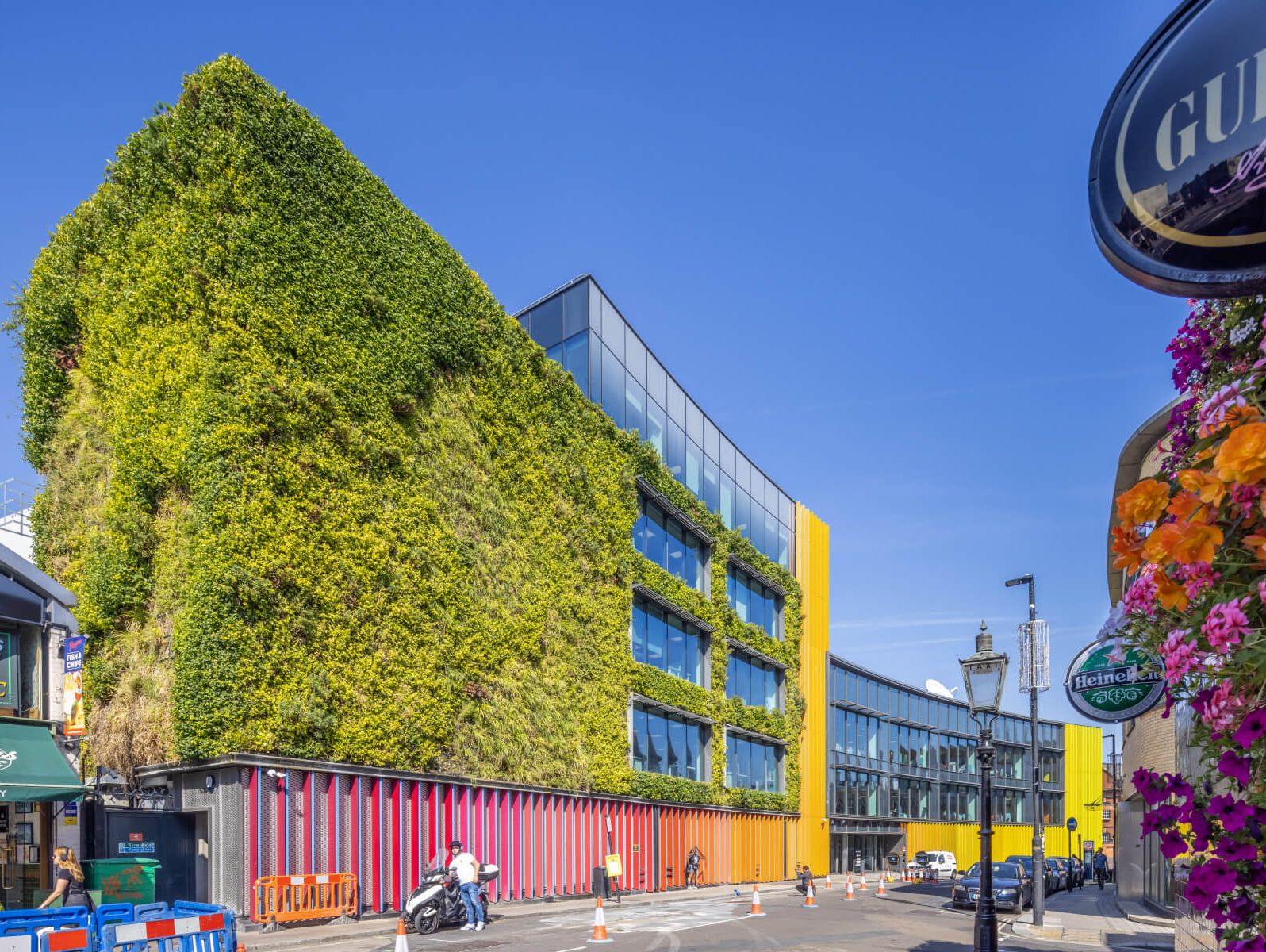 Viacom International Media Network, London, Great Britain. Designer: 5Plus Architects. Systems used: MB-70HI, MB-SR50N, MB-SR50N EFEKT.
Inclusive architecture
The 21st century is all about connecting people. The times for gated communities, enclaves for specific social groups, are slowly fading away. There comes a time for connecting, tolerance, and sharing space. In architecture, this trend is visible on two levels:
Building facilities inhabited by different social groups – both the rich and those less so. Those who have bought their flats outright and those who rent them. The Danish Isbjerget project is an excellent example of this trend. It covers 210 flats for people of different social statuses, designed so that each flat gives a view of the sea.
Combining different functionalities in a single space – instead of separate residential, commercial and office areas, comprehensively designed spaces are created to fulfil different social functions. Bjarke Ingels, who won the Golden Lion of Architecture at the age of just 30, designs in this style.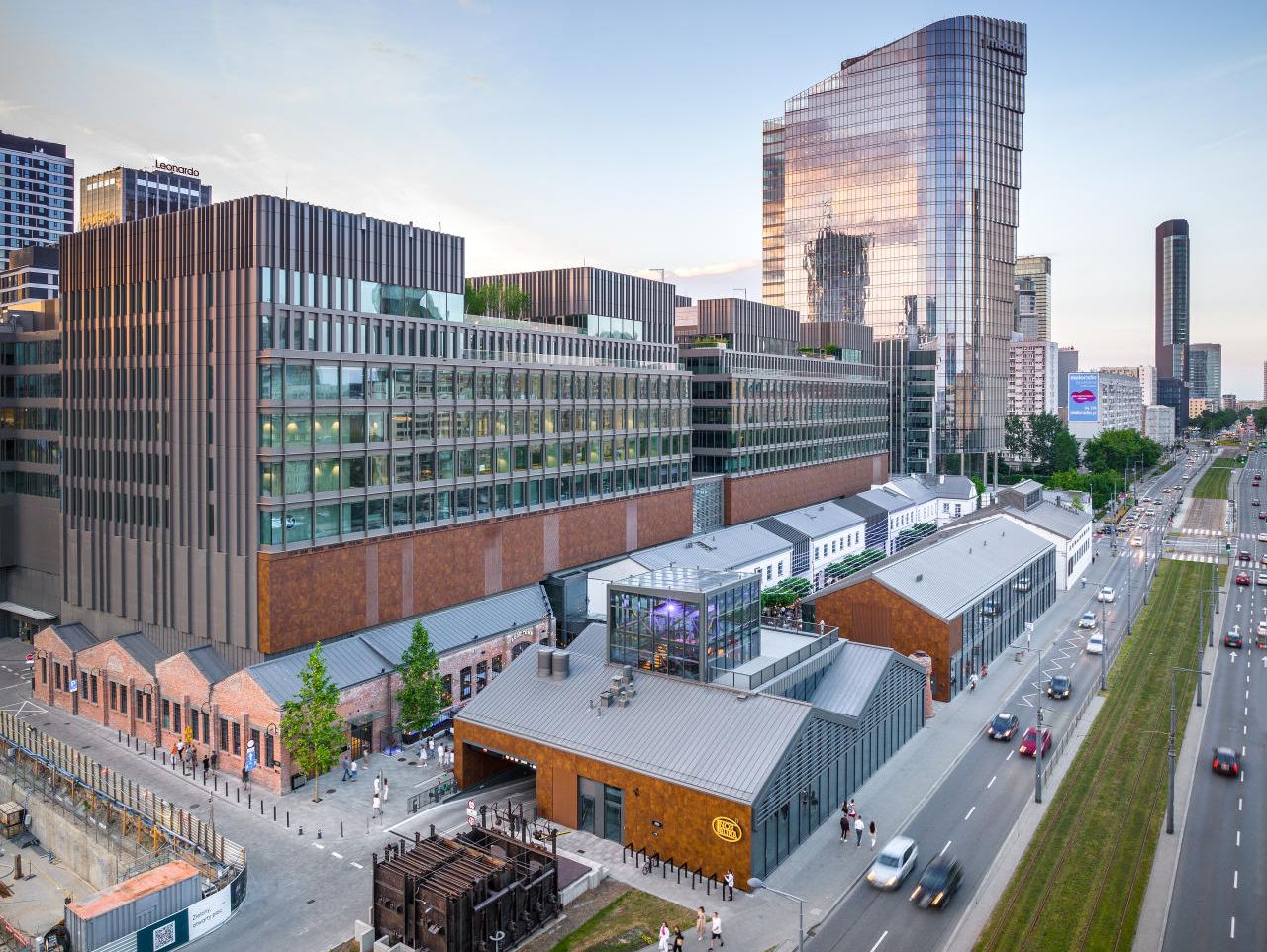 Fabryka Norblina, Warsaw, Poland. Systems used: MB-SR50N HI+
"Architectural heritage for future generations should, along with aesthetics, put functionality and ecology first. This is the basis on which architects should be evaluated by the future users of the buildings they design and by future designers, for whom the buildings created today will be no more than history and inspiration," Stojanoski says.